Personal Insurance Advisor - Sylvan Agencies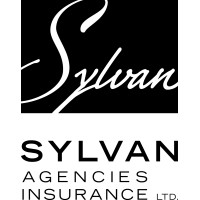 At Sylvan Agencies, we take a human approach to insurance.
We staff the best, we hire the best. People who are professional, experienced, and focused on exceeding the needs of our clients. We have a lot of fun and we are committed to being an employer of choice. Not to mention our annual 'Dream' program that awards four lucky employees with up to $10,000 each towards their dream, whatever it may be…
We also happen to sell insurance…..want to work with us?
PERSONAL INSURANCE ADVISOR
The Personal Insurance Advisor is dedicated to servicing the needs of our personal lines clientele. In addition, they will successfully manage and grow a specific book of business. Other duties include: facilitating policy changes, claims reporting and advocacy, reviewing existing renewals, generating new business, file reviews, and cross-selling of our products and services.
LOCATION AND STATUS
Sylvan Lake, AB

Full-time
QUALIFICATIONS
Minimum 1 + years related experience in the insurance industry with strong working knowledge of personal lines products and commercial experience would be considered an asset

Experience using EPIC and Applied Rating Services is considered an asset.

Minimum of grade 12 education

Minimum Level 1 General Insurance License, working towards Level 2

CIP designation or working towards
VALUES & COMPETENCIES
High degree of professionalism and integrity

Superior communication skills

Committed to excellence in customer service and builds strong relationships at all levels

Confident user of the Microsoft Office Suite of products

Flexible and adaptable with proven problem-solving skills

Demonstrated accountability and reliability in the quality and timeliness of work

Critical thinker with attention to details

Works well within a team and independently

​​​​​​​
Sylvan Agencies is an equal opportunity employer and is committed to all forms of diversity in the workplace. All qualified individuals are encouraged to apply.