R-Processing Associate - Sylvan Agencies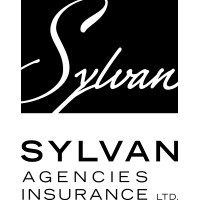 At Sylvan Agencies, we take a human approach to insurance.
We staff the best, we hire the best. People who are professional, experienced, and focused on exceeding the needs of our clients. We have a lot of fun and we are committed to being an employer of choice. Not to mention our annual 'Dream' program that awards four lucky employees with up to $10,000 each towards their dream, whatever it may be…
We also happen to sell insurance…..want to work with us?
Personal Lines, R-Processing Associate
The Personal Lines, R-Processing Associate is an important part of the Personal Lines team. Working closely with a team of brokers, Personal Lines, R-Processing Associate's review and screen new insurance applications, ensure accurate entry of information into insurance portals, process renewals, policy changes, cancellations and reinstatement, record and communicate changes, bill accounts, and maintain strong working relationships with brokers. This role does not require prior insurance experience, but rather strong excel and word skills as well as high attention to detail and an ability to manage/prioritize tasks in order to balance a busy workload. The keys to success in this role include having strong computer skills, the ability to work collaboratively as part of a team, and the commitment to staying organized in a busy environment with changing priorities.
LOCATION AND STATUS
Sylvan Lake, AB
Full-time, permanent
 
QUALIFICATIONS
Experience in an office environment
Strong excel and word skills as well as a confident user of the Microsoft Office Suite of products, familiar with office technology such as scanners and copiers.
Experience with insurance document management software is considered an asset
VALUES & COMPETENCIES
High degree of professionalism and integrity
Self-starter with strong organizational ability
Critical thinker with strong attention to details
Flexible and adaptable with proven problem-solving skills
Works well within a team and independently
Sylvan Agenicies is an equal opportunity employer and is committed to all forms of diversity in the workplace. All qualified individuals are encouraged to apply.
Please be advised Rogers Insurance Ltd. and CapriCMW have merged to become Acera Insurance Services Ltd. Sylvan Agenicies, as part of the Rogers Insurance Group of Companies, will also transition to become Acera Insurance. Over the next few months you will note that our documentation will be changing to reflect our new company name. Thank you for your patience during this transition.